Croeso i DRAIGI™, y ddraig goch Ddraigwyddol o Gymru!  Hon yw'r ddraig goch Gymreig gyntaf i ganu - a hynny'n hen bryd! Bu'r ddraig goch a'i hanes hudolus yn ganolog i'n hanes ni ers blynyddoedd maith, ac rydym wedi ei haddoli ers cyn cof.  Hi yw symbol ein baner genedlaethol, hi sydd yn cynrychioli ein Cymreictod a'n hanes cyfoethog yn fyd-eang, hi sydd yn anfarwoli ein gwlad!
Mae DRAIGI yn ychwanegiad i'n traddodiad cerddorol gwych.  Bydd ei seiniau'n cadw ein caneuon cenedlaethol yn fyw ar gof ein plant; caneuon poblogaidd ar gyfer pob achlysur, ar gae a dan do;  4 ohonynt, sef:-
Hen wlad fy Nhadau
Sosban Fach
Calon Lân
Ar hyd y nos,
I gael gweld y geiriau i'r caneuon yma, lawr lwythwch y ddogfen isod:- Taflen Geiriau Caneuon DRAIGI
 Dimensiynau y ddraig:-
Customer Reviews
y ddraig goch
da iawn gwych o syniad
05/24/2022
Rosemarie B.

United Kingdom
Draigi, ardderchog
Mae Draigi yn degan ffabiwlas. Mor falch prynnais hwn i'n wyr.
05/24/2022
Garod T.

United Kingdom
Superb product
Draigi is a really well thought out item, my daughter loves it and has quickly learnt all the songs. Would highly recommend. Service and communication from Si-Lwli was quick and easy. Diolch yn fawr.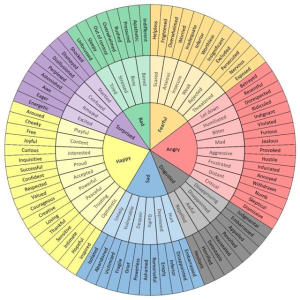 C
04/10/2022
Crosby

United Kingdom
Lovely musical plush toy
My babi loves his draig Goch and we enjoying singing along to him. Its good quality.
03/22/2022
Joyce P.

United Kingdom
Olwen Enfys a Draigi yn morio canu
Wedi prynu Draigi yn anrheg im or wyres fydd yn ddyflwydd mis nesa. Mae hi'n siarad Cymraeg Saesneg. Yn byw yn Lloeger ond i Thad yn Gymro gloyw ac yn siarad Cymraeg hefo hi a mae ei Mam yn Saesnes ond yn dysgu Cymraeg. Mae Olwen Enfys yn hoffi canu felly dwi'n gweld hi'n morio canu y caneuon. Diolch.